Speak To An Attorney About Your Case Today
Submit the short form below to get a free personal injury case review

"*" indicates required fields
personal injury law firm serving collin county & Fannin
$3.75 million settlement for wrongful death due to trucking collision
$500,000 settlement for injury to a minor caused by a golf cart incident
$135,000 settlement for injury sustained in motorcycle injury
$60,000 verdict in business contract dispute
$65,000 settlement for dog bite injury to a minor and bystander recovery for parent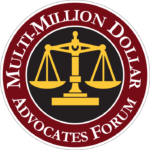 Dale R. Rose has the experience and integrity to represent you in your case. You need someone with vast experience, both in the handling of your claim and in litigation. Dale is your attorney
Top Personal Injury Law Firm
Dale was very responsive when I had questions. I feel like he got me a fair settlement from the accident I was in. Hope to never have to use him again but if I needed an injury lawyer, I'd definitely go back.
Mr. Rose got things done in a timely manner. He pushed for us to get a higher settlement, and pushed to lower the medical costs, all in all he is a kind man who will do his best to help your case succeed. I can't thank him enough for all his work.
Dale Rose helped me to get the best settlement after my car accident. He is a great lawyer !
Dale spoke with me personally the first day I called. Throughout the process he continued to keep me informed and explain my options. Dale and his staff treated me with care and professionalism. Thank you Dale! I am very pleased with the support, services, and the outcome of my case.
Dale was very "on top" of our case and kept us well informed.  We appreciated his hard work and personal involvement. This was quite an emotional time for us being that it involved the death of our son and Dale's professionalism made the process easier.  He has a 5-Star rating in our books.  Thank you
For the Careers button: At this time, Dale's office is fully staffed, but if you are interested in working as an attorney or legal assistant in a small collegial atmosphere in McKinney, Texas, please feel free to forward your resume and cover letter for future use.